Scholarships
Increasing financial aid is a central pillar of RISD's equity, inclusion and diversity commitment. Through partnership with other campus offices, we are working to provide greater support and access to students interested in pursuing global learning experiences at RISD.
Finding funding for global learning experiences can seem daunting, but persistence pays off! Travel Scholarships are available for RISD Students applying to RISD Global programs. Read more below.
Seoul: Of House And Home
Seoul, South Korea 2019
RISD Travel Scholarships
Travel Scholarships are available for RISD Students applying to any RISD Global semester program or travel course. These funds are intended to provide you with the unique and often life-changing opportunity to participate in an off-campus global learning experience during your time at RISD.
Eligibility
SEI travel scholarships are available for RISD students (including Brown RISD Dual Degree students) only.
International students are eligible to apply.
Scholarships are awarded based on a combination of financial need and academic standing. Priority is given to students based upon estimated financial need, as determined by Student Financial Services.
Preference is also given to those who have not had previous funded travel opportunities at RISD and to students who will soon graduate, i.e. undergraduate Juniors and Seniors, 2nd year graduate students.
Eligible programs include RISD in Rome: European Honors Program (EHP), Global Exchange, Wintersession Travel Courses, and Global Summer Studios. Additional funds may be available for Global Field Trip participants.
Learn More – RISD Social Equity & Inclusion website

How to Apply
In most cases, scholarship applications are embedded in the course application, which is hosted on RISD's secure application portal. Once live, application links are provided, for the upcoming semester, on each program's "Apply To" page.
If you have questions, feel free to schedule a 1:1 Advising Appointment with the RISD Global team or contact global@risd.edu.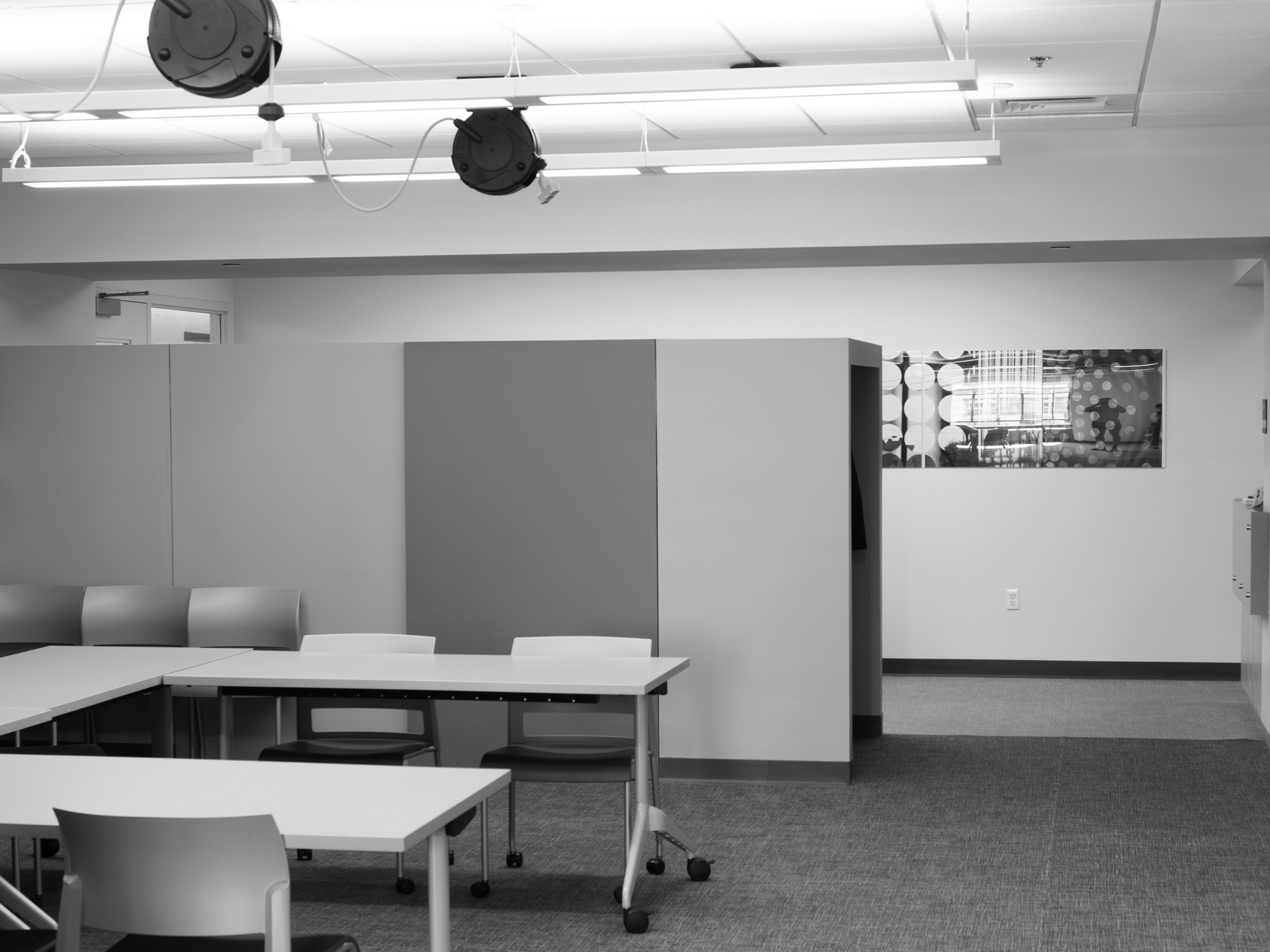 1:1 Advising Session
Have questions? The RISD Global team is available to meet for a 1:1 advising session. We can give you more information about your study options, help you figure out which program makes sense for you, and assist you with the application process.
Schedule an Appointment
Recommended External Scholarships
Explore this proven list of trusted sources for scholarship funding, beyond the scope of RISD's Travel Scholarship.
Utilizing external resources, or a combination of RISD + non-RISD scholarships, can make your dreams of off-campus global learning a reality.
Individual Scholarships
Click on the links below to learn more about each scholarship opportunity and determine if eligibility requirements match your student profile and chosen course of study.
For US Citizens/Permanent Residents

Benjamin A. Gilman International Scholarship Program provides need-based scholarships of up to $5000 for students of limited financial means to study or intern abroad. Gilman FAQ
Must be a US citizen and receive the Pell Grant to apply. Not sure if you receive the Pell? Check with Student Financial Services (SFS).
The entirety of the program abroad must be at least three weeks (21 days).
If you apply for a Gilman please let us know, so RISD Global can certify your application.
Boren Scholarships promote long-term linguistic and cultural immersion by providing unique funding opportunities for U.S. undergraduate students to study less commonly taught languages in world regions critical to U.S. interests. Boren FAQ
The minimum duration of an eligible program is 12 weeks for most Boren Awards applicants.
Your program must include language study as a core element to be eligible.
Cobell Scholarship is annual, competitive, merit first then need based, non-renewable, and available to any full-time degree-seeking American Indian or Alaska Native college students. Cobell FAQ
Must be enrolled as a member of a US Federally-Recognized Tribe.
Approximately 20% of submitted applications received an award in 2017-2018.
Critical Language Scholarship (CLS) a summer study abroad opportunity for American college and university students to learn languages essential to America's engagement with the world. CLS FAQ
CLS provides rigorous academic instruction in fifteen languages.
CLS Program institutes cover approximately one academic year of university-level language coursework during an eight- to ten-week program.
There is no minimum required GPA for CLS applicants.
First Trip scholarships are available for first-time travelers who have been accepted into an eligible study abroad program at a United States college or university and are traveling to eligible locations. First Trip FAQ
First Trip may provide funding for individuals traveling to countries ranked lower than Very High on the United Nations' annual Human Development Index (HDI).
The First Trip application has no essay or GPA requirement.
Awards range from $750.00 to $1,500.00 and are determined by applicant need, destination, and availability of funds
*Asia* – Freeman-Asia Award provides need-based funding to assist students studying in Cambodia, China, Hong Kong, Indonesia, Japan, Korea, Laos, Macao, Malaysia, Mongolia, Philippines, Singapore, Taiwan, Thailand, or Vietnam. Freeman FAQ
Must be a U.S. citizen or permanent resident and have a minimum GPA of 2.8 at the time of application.
Program length requirement: minimum of 8 weeks for a summer term or 12 weeks for a semester term. Internship based programs are not eligible for award.
You must have limited previous travel experience within the country for which you are applying.
If you apply for a Freeman please let us know, so RISD Global can certify your application.
The Fulbright U.S. Student Program offers grants for recent graduates, graduate students, and young professionals to conduct individually designed study/research projects or for English Teaching Assistant Programs. The Fulbright Study/Research Award is the traditional award opportunity where a candidate designs a proposal for a specific country. Fulbright FAQ
You must be a U.S. citizen. Permanent residents are not eligible.
You must meet the language requirements of the award to which you are applying and demonstrate sufficient competency to complete your project and adjust to life in the host country.
Fund for Education Abroad (FEA) awards scholarships of up to $5,000 to students who plan to study on programs 4 weeks (28 days) long to a full semester. View their Scholarship Handbook here
FEA gives preference to students with demonstrated financial need.
If you identity with a group that is traditionally underrepresented in education abroad you are strongly encouraged to apply.
Must be a U.S. citizen or permanent resident to apply.
Gilman-McCain Scholarship for Military Families The U.S. Department of State's Gilman-McCain Scholarship provides awards of $5,000 for child dependents of active duty service members to study or intern abroad on credit-bearing programs. Gilman-McCain FAQ
This program is open to eligible students who receive any type of Title IV federal financial aid. Not sure if you receive Title IV financial aid? Check with Student Financial Services (SFS).

Must be a U.S. citizen to apply.
*Italy* – National Italian American Foundation (NIAF) awards scholarships for study in Italy to students who have at least one ancestor who has immigrated from Italy. NIAF FAQ
Scholarships range from $2,500-$12,000.
Must be a United States citizen or permanent resident and have a 3.5+ GPA to apply.
*Japan* – US – Japan Bridging Foundation awards scholarships to US undergraduate students to study for one semester or academic year in Japan.
Bridging Scholarship recipients receive a stipend of $2,500 for semester studies. Students studying in Japan on summer programs are not eligible to apply.
Japanese language study is not a prerequisite.
Great for Global Exchange as study in Japan must last for at least 3 months and must earn credit that will transfer to their home campus in the US.
For International (& US) Citizens

Diversity Abroad Network Overseas Ambassador Scholarship was created for current students or recent graduates who are planning to study, intern, volunteer or teach abroad and are willing to write and share about your experience on a global learning program.
Must be enrolled full-time or a recent graduate (1-3 years out)
Minimum cumulative 2.75 GPA required to apply

$500 stipends are available for fall, spring, or summer programs.
Opportunity to have your articles, blogs, pictures and video published and promoted on social media and DiversityAbroad.com
Dr. Juan Andrade Jr. Scholarship for Young Hispanic Leaders seeks to recognize Hispanic students who share Dr. Andrade's lifelong commitment to servant leadership with a $1,000 academic scholarship.
Non-U.S. citizens are eligible to apply (DACA or Undocumented)
Must have at least one parent of Hispanic ancestry and demonstrate a verifiable need for financial support.

Available for freshman, sophomores, and juniors up to age 25.
Hispanic Scholarship Fund awards undergraduate and graduate students $500 to $5,000, based on relative need and merit.
Must be of Hispanic heritage
Minimum 2.5 GPA required to apply
US Citizens, Permanent Legal Residents, DACA or Eligible Non-Citizens (as defined by FAFSA) are eligible to apply.
Must complete the FAFSA to be eligible.
Recommended Scholarship Databases
The following search engines can help you find additional opportunities that may better fit your student profile and chosen course of study: