Italy: See Naples and Die
Naples, Italy 2019
Wintersession Travel Courses
RISD Wintersession Travel Courses are rich, short-term global learning opportunities, led by RISD faculty, that take place for up to 5 weeks between fall and spring semesters.
As a core part of its mission to educate artists, designers, architects, scholars, and leaders to make lasting contributions to a global society, RISD is committed to developing these ever-relevant off-campus global learning opportunities. These unique off-campus programs are designed to give art and design students the opportunity to embed themselves in new cultural contexts, to learn from artists and designers in those countries and regions, and to develop their practice in environments beyond RISD's Providence campus.

Students engage with global contexts through immersive, experimental curriculum developed by RISD faculty in collaboration with local partners across the continents of Europe, Africa, the Americas, and Asia. All RISD Wintersession Travel Courses offer 3-6 RISD academic credits.

In Wintersession 2020, RISD Global offered 6 creative and culturally immersive art, design, and Liberal Arts courses in 4 diverse locations around Europe, Asia, Oceania, and North America.
Wintersession Travel Courses
At-a-glance
When
Wintersession, 4–5 weeks
Who
Open to RISD students, Brown University students
Application Deadline
October 3, 2019
Academic Credits
3–6
Instruction Language
Mexico: History, Pre-Colonial, Colonial and Contemporary Arts
Mexico City, Mexico 2019
Guyana: Exploring Art and Science of Bio Diversity in Guyana
Surama, Guyana 2019
I had a very inspiring three weeks in Guyana. Using my field journal and the photography and videos I took in Guyana I want to keep producing work on environmental issues. My experiences helped me create a library of inspiration and images that I will be using for a long time!
Elif Ilkel (FAV 20) WS19 Guyana: Exploring Art and Science of Bio Diversity in Guyana
The experience with the Wintersession Travel Course was instrumental in the development of my practice. It gave me the valor to reject Eurocentric and aesthetics, and fully and completely embrace color, pattern, and beauty...while not considering beauty to be inferior in any way. My work now explores a persistent presence of labored beauty in a contemporary culture that is suspicious of the same.
Raghvi Bhatia (GL 19) WS18 Morocco: Crafting the City
We had people from many different backgrounds in our group. It was interesting to see all of us find something from our culture that related to Mexico…We learned from each other as much as we did from the culture we were brought to.
Selib Miskavi (ID 21) WS19 Mexico: History, Pre-Colonial, Colonial and Contemporary Arts
This course will impact everything I do for the rest of my life. I came for a paper making class and got so much more. I feel I have learned about different ways to approach aesthetics and design, a different way of interacting with the world around me even. I can't wait to start.
Alyssa Colon (ID/TX 19) WS19 Japan: Papers, Temples and Prints
In such a short period of time, I was amazed with how much we saw/experienced. Engaging with individuals that I otherwise wouldn't have from different majors and obviously, completely different cultures was definitely a highlight. I feel a lot more carefree in my art-making process and I think this skill will allow me to grow as an illustrator.
Brenda Rodriguez (IL 21) WS19 Italy: See Naples and Die: Panorama and the Poetics of City
[This travel course] actually exceeded my expectations. Everything was so well planned and carefully organized. I left feeling deeply connected to the country and the people I met, and with a new perspective and greater appreciation for a very different way of living.
Heather McMordie (MFA PR 20) WS19 Guyana: Exploring Art and Science of Bio Diversity in Guyana
My artistic practice before this trip was for the most part a personal affair, often between myself and the meanings I aspired towards in my work. Since traveling I can already notice how my methods have changed, becoming more responsive to the community I'm situated in and welcoming the work I do with organizations on campus into my artistic practice.
Dan Mitrovic (FD 20) WS19 Portugal: Mapping Portugal: Bio-geo Cultural Heritages
[The highlights of the travel course] were Frida and Diego's studio in Mexico City, and seeing the lunar eclipse on the roof. I am still amazed at being able to have this incredible opportunity to learn about Mexican culture in its actual context rather than behind a computer screen in a classroom.
Malaika Franks (ID 20) WS19 Mexico: History, Pre-Colonial, Colonial and Contemporary Arts
A RISD winter-session course in Morocco provided me with an opportunity to strengthen my knowledge in this emerging field through an experience of the place filled with rich and interesting history and culture. The opportunity to study a physical record of the historical architecture in a contemporary setting guided me towards a better direction in my architectural learning.
Yunni Cho (BRDD 21, IA) WS18 Morocco: Crafting the City
[The travel course] met my expectations and more! The shrines and locations we visited were above any expectations I have had prior to the trip. I was given the opportunity to really get outside of my comfort zone as an artist and I'm really proud of the work I made while on the trip.
Sarah Walston (PR 21) WS19 Japan: Papers, Temples, and Print
My travel experience...was one of the best academic experiences at RISD. I felt supported by my instructors. This allowed us to approach our work, whether more related to liberal arts or studio, in a much more holistic way. I feel that I have substantially grown in academic but also social and spiritual pursuits due to critical-thinking that was encouraged.
Tomiris Shyngyssova (GD 20) WS19 Portugal: Mapping Portugal: Bio-geo Cultural Heritages
About the program
Eligibility and requirement
RISD and Brown University undergraduate and graduate students are invited to apply. A minimum cumulative 2.5+ GPA is required at time of application/registration.
Unless stated otherwise, Wintersession travel courses are open to all RISD students. RISD freshman students must provide approval from the Dean of Experimental & Foundation Studies as part of their applications. Please check the specific course section on this website to learn about restricted eligibility.

A minimum cumulative GPA of 2.5 is required at time of application. Students seeking an exception to this academic policy should contact the Registrars' Office at registrar@risd.edu with any questions.

Brown University students with a 2.5 GPA or above are also eligible to cross-enroll, but priority in the application selection process will be given to RISD students.

Wintersession Travel courses require students to complete an application. Permission of the instructor is required and is based upon application and selection.

Attendance at an infosession is mandatory to apply.
As per RISD's Off-Campus Programs policy, All Wintersession Travel Course students enrolled at RISD must remain in good standing, in terms of conduct and finances, up until and throughout your time on the travel course. Failure to remain in good academic standing can lead to removal from the course, either before or during the course.

Courses + Credits
Each Wintersession, RISD Global offers 5-7 studio and Liberal Arts Wintersession Travel Courses. All Wintersession Travel Courses can offer 3 or 6 RISD academic credits.
Course topics, locations, and travel itinerary vary and are based on faculty proposal. Wintersession Travel Courses occur at RISD in Rome as well as destinations in Europe, Africa, Asia, Oceania, and the Americas. Explore past RISD Global Wintersession Travel Courses below.
Credits are typically assigned from the leading faculty's academic department. For co-requisite courses, students must plan and register for both components of the travel course, for a total of 6 credits.
Brown University participants may cross-enroll in RISD Wintersession Travel Courses.
Calendar + Infosession Dates
Wintersession Travel Courses are 4-5 weeks long and take place in January/early February. Important dates are listed below.
The course application, as well as the scholarship application, will be open from September 18 to October 3, 2019. Students can only apply for one Wintersession travel course.
Attendance at an infosession is mandatory to apply. A general infosession for all courses will be led by RISD Global and all faculty on September 18, 2019 at 5:30pm in The Chase Center Auditorium (RISD Museum). The event will also be live-streamed. Between September 20 – October 2, additional, course-specific infosessions will be led by individual Faculty.
By October 8, students will receive acceptance and scholarship assignments, and registration will open on October 10, 2019. Between October 10 and 17, 2019, selected students are encouraged to pay the course tuition. If the payment is not made by the deadline, waitlisted students are offered remaining spots and will be invited to pay between October 18-25, 2019. By October 25, registration closes and courses are officially confirmed to run.
In November, 2019, all participants will be required to attend mandatory pre-departure orientation meetings.
Money
All selected students are required to pay in full the course tuition at the time of registration. The tuition typically includes shared accommodation, studio space, local transportation, field trips, tours, guides and lectures, museums and/or site visits fees, some group meals, and International Travel Health Insurance. In specific cases, additional costs (airfare, materials, multiple meals, etc) might be included. Please refer to the specific course page for a full outline of each course's costs
In addition, to the course tuition, students are responsible for the following out-of-pocket expenses

Airfare to and from destination (unless the course tuition include a group flight)
Entry Visa, when applicable
Local transportation during non-program time and for personal activities unrelated to the course
Meals, as usually only few group meals may be included in the course tuition.
Supplies and materials (unless otherwise stated in the course tuition). Students may choose to bring their own art supplies and materials or to purchase them upon arrival. In some locations it may be difficult to source specific supplies and materials. For packing guidelines on art supplies, visit the Transportation Security Authority (TSA).
Please note: to participate in the RISD Wintersession Travel Courses, all students are required to stay in RISD-provided housing for the duration of the course.

SFS Balance Payment Policy: Per Student Financial Services policy, RISD students who plan to travel on school-sponsored trips must first pay their student account in full. If the account has an outstanding balance, students are ineligible for travel until full payment has been made.

Scholarships
As part of the overall SEI initiative, need-based scholarship funds are available for RISD students.
All RISD students are encouraged to apply by completing the specific scholarship application within the Wintersession Travel Course online application. Deadline for scholarship applications is October 3, 2019. Awards, as well as acceptance in the course, will be released by October 8, 2019.
Brown University students are not eligible to receive scholarship funding through RISD.
Learn more about scholarship opportunities on the Scholarships page.
Passport + Visa
All participants must have a valid passport expiring at least six months after the final day of the travel course, and may be required to apply for an entry visa to participate..
All students are responsible for maintaining their own legal status and applying for the visa (if applicable). Upon request, RISD Global will provide you with a registration letter in support of the visa application.
Cancellation + Withdrawal
RISD reserves the right to cancel a course due to low enrollment. As such, all students are advised not to purchase flights for participation in Wintersession Travel Courses until the travel is confirmed, which happens no later than one week after the final Wintersession Travel Course payment period.
In cases where WS travel courses do not reach minimum capacity, the course may be cancelled after the last day of Wintersession travel course registration. In case of cancellation, all payments will be refunded in full.
Any cost incurred in such situations is the participant's sole responsibility.

RISD Wintersession Travel Courses follow the RISD withdrawal policy for off-campus global learning programs.

Scholarships
Increasing financial aid is a central pillar of RISD's equity, inclusion and diversity commitment. With income inequality and student debt at unprecedented heights, we are working to provide greater support and access to students interested in pursuing learning experiences through RISD Global.
View details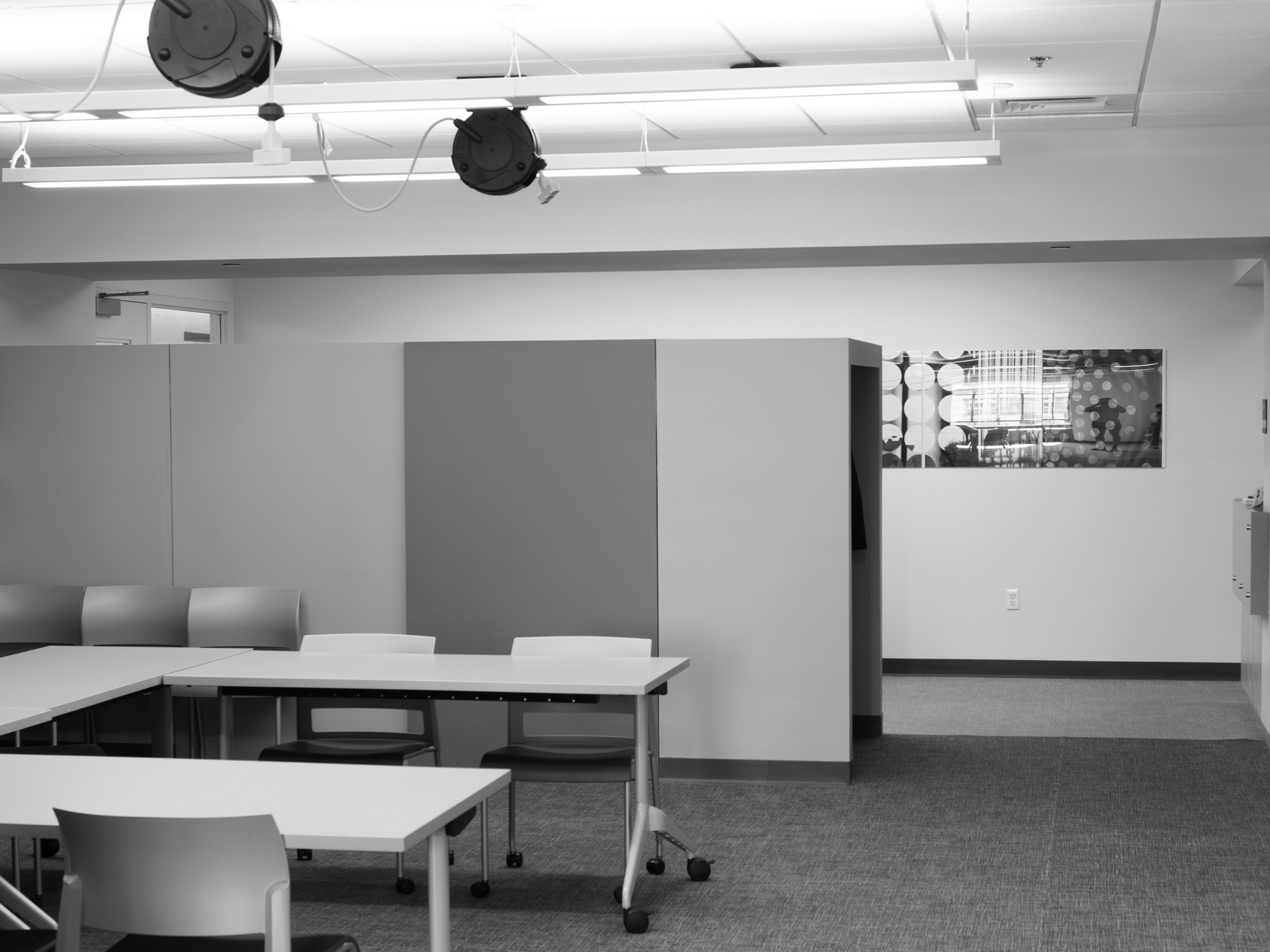 1:1 Advising Session
Have questions? The RISD Global team is available to meet for a 1:1 advising session. We can give you more information about your study options, help you figure out which program makes sense for you, and assist you with the application process.
Schedule an Appointment