Past Event
How do we pronounce design in Portuguese? 2000–18
RISD is partnering with MUDE – Museum of Design and Fashion, Francisco Capelo Collection, and the Embassy of Portugal in the US to host the exhibition How do we pronounce design in Portuguese? 2000–18, curated by Bárbara Coutinho.
The exhibition—which originated at MUDE and traveled to Beijing, Madrid and Chaux-de-fonds—will be on view at RISD's Sol Koffler Gallery (169 Weybosset Street, Providence) from June 6–August 3, 2018. Within the context of the Portugal initiative and June's Month of Portugal Celebrations 2018, the exhibition opening is June 6 at 5 pm and will be open each week from Wednesday through Sunday from 12–5pm. This iteration of the show will explore what it means to be Portuguese in terms of contemporary material culture and the global market, and the extent to which the development of national production is influenced by our cultural matrix. Focusing on cork, wood, glass, crystal, porcelain and textiles, the exhibition will be divided into three sections: Predominance of Form over Ornament, Practical Intelligence and Sensibility to Materials, and Between the Popular and the Erudite.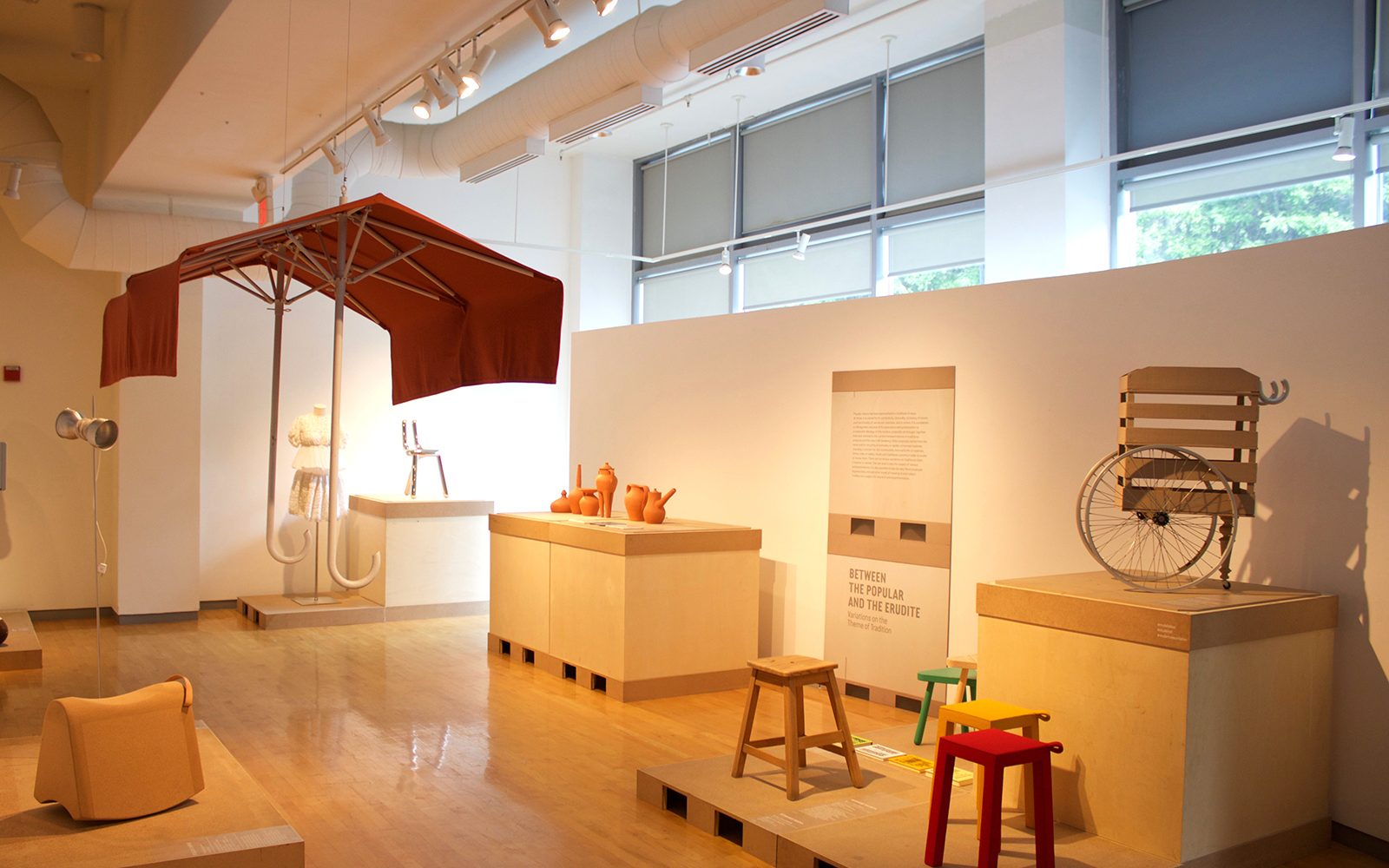 MUDE Exhibit
Providence, RI, USA 2018
How do we pronounce design in Portuguese? 2000–18
The selection of objects on view focuses on Portugal's younger designers whose work is created via various collaborative processes. It sheds light on the many ways designers are using traditional materials, techniques and manufacturing processes in the realms of furniture, fashion, accessories, decorative objects and jewelry, paying particular attention to their economic, environmental and social sustainability. The intention is to show how their work reflects on design and our relationship with objects.
MUDE
Opened to the public in 2009 in the historic center of Lisbon, MUDE is dedicated to all expressions of design. Currently the museum building is closed for renovations, but exhibitions and other cultural initiatives are being developed in other areas of the city under the name MUDE OUTSIDE.
MUDE website