EHP Academics
EHP's transformative interdisciplinary nature is encoded into the fabric of the studio culture in Rome — it arises organically as you absorb, collaborate with, and are inspired by your peers, critics, and Rome itself.
In addition to guidance from your Chief Critic, Liberal Arts faculty, and peers, you will benefit from workshops, lectures, guest critique, and studio visits with prominent international artists. A unique and varied field trip program takes you beyond the tourist sites and balances historic collections with modern and contemporary art.
European Honors Program
Castelvecchio, Italy 2018
Academic Experience
Credits
EHP students earn a total of 15 credits in Fall semester and 18 credits in Spring. The credit breakdown is as follows. Read more about each course in detail in the sections below.
EHP Fall Semester (15 Credits):
Click image to enlarge.
EHP Spring Semester (18 Credits):
Click image to enlarge.
Note that English and HPSS credits are not part of the EHP curriculum.
Studio
Throughout your semester at EHP you will complete two studio courses: the EHP Elective + the EHP Studio Concentration, for a total of 9 credits in Fall or 12 credits in Spring.
EHP-9500 EHP Studio Elective — 6 credits
+
EHP-9600 EHP Studio Concentration — 3 credits (Fall) /
EHP-9700 EHP Studio Concentration — 6 credits (Spring)
Taught by the EHP Chief Critic, EHP's robust, self-directed multidisciplinary studio environment is the heart of the program and is designed to feed independent and experimental studio work.

Much like an independent study, you will spend the bulk of your semester at work in your studio space in the 16th century Palazzetto Cenci researching, designing, and implementing your independent studio practice. With 18-22 students from a wide range of academic departments working on unique projects in the same space, EHP is a rare opportunity for you to engage and collaborate with, learn from, and critique people you wouldn't typically interact with in class in Providence. This course allows, and even encourages, explorations beyond disciplinary boundaries, including collaborations and cross-fertilization within the group. Throughout the semester you are guided by the Chief Critic through brief assignments, individual meetings, and individual/group critique designed to challenge you and inspire growth.
Beyond consistent and thorough engagement with studio work, requirements include participation in open studios and exhibitions, presentations in reviews, and attendance at all group activities and events, such as lectures at the Cenci and other institutions. As part of the studio elective, you may be encouraged to keep a sketchbook and/or diary, participate in optional activities - such as figure drawing sessions - and participate in workshops or other interactions with local artists, designers, curators and critics. You'll meet regularly with the Chief Critic, who will work closely with you to set goals and expectations for your independent project, and assess you as you move towards its completion.
The EHP Studio Elective corresponds to the first twelve weeks of the program, while you also engage in your Art History and Italian coursework. The Studio Elective helps you establish the direction for your work in the Studio Concentration course that follows. The EHP Studio Concentration culminates in a final exhibition and group critique with your peers, the RISD in Rome team, and select visiting artists and designers.
The EHP studio curriculum offers an opportunity to inhabit the life of an artist working independently in Rome — but with all of the support and resources that RISD has to offer.
Degree Requirement Substitution
Studio credits replace your on-campus major studios for the semester. Distribution to non-major requirements can occur when major credits are no longer needed and the Degree Requirement Substitution form is signed and filed with the RISD Registrar's Office. Once accepted to EHP, meet with your Department Head and Academic Advisor to make arrangements for how studio credits will fulfill your degree requirements.
Art History
Beyond your studio practice, you'll take an Art History course led by RISD Faculty and Program Director Ezio Genovesi, which meets twice a week.
THAD-9200 Layers of Rome: From Antiquity to Post-WWII Italy — 3 credits
One day a week you'll gather as a class at the Cenci and you'll also embark every Friday morning on a 2-hour walking tour of Rome. Classes make use of Rome's wealth of museums, archaeological sites, historical and contemporary art collections, churches, and public spaces.
Your Art History course provides context to not only your work in the studio and your cross-cultural experience as a resident of Rome, but also the week-long travel tour and other excursions to cities throughout Italy - read more in Travel Research, below.

Italian Language + Culture
You'll also take an Italian Language and Culture course twice a week, designed to increase your conversational ability and comfort navigating the city.
LAEL-9200 EHP Italian Language and Culture — 3 credits
This course taught by leading local language learning organization ItaliaIdea and is designed for complete beginners in Italian. The objective of this course is to provide an introduction to the basic vocabulary and structures of the Italian language, as well as Italian culture. In order to enable you to speak and interact in Italian from the very beginning instruction will be conducted in Italian and you will be asked to perform role-plays, street assignments, and attend other outside-the-classroom activities and excursions. The study of the Italian language is integrated with an overview of contemporary Italian culture through films, music and lectures that deal with cultural topics.
As a part of the class at ItaliaIdea, you are encouraged to meet and interact with ItaliaIdea interns - students from Sapienza University of Rome. These local students are available to help you practice your Italian language and to participate in executions and extra curricular activities when suggested by the instructors for study support.
Upper level study can be arranged for participants who enter EHP having studied Italian before.
Travel Research
Each semester the EHP cohort embarks on a week-long travel tour together, exploring museums and archaeological, historical, and cultural sites throughout Italy, all the while infusing your sketchbooks with unique insights into your time outside of Rome.
A true highlight of the EHP experience, the travel tour is designed to give you first-hand exposure to a range of locations relevant to the historical and contemporary context of modern day Italy. Designed in collaboration between the Program Director and Chief Critic, specific tour itineraries vary from semester to semester but generally include travel to locations in northern or southern Italy, such as Castelvecchio, Vicenza, Rovereto, Bergamo, Como, and Sicily.
EHP travel tours take you off the beaten path to experience communities that might otherwise be difficult to access as a tourist. Expert guidance at each location from your course faculty further contextualizes this cornerstone of your EHP experience. The week-long tour is complemented by a series of day trips/excursions away from Rome planned by the Chief Critic, in addition to your weekly walking tours of Rome for your Art History class.
Because this travel research component is so essential to the EHP curriculum, all group travel tour accommodation and transport expenses are included in your semester housing and travel fee, allowing for equal participation by all EHP semester students.

Additional Oppotunities
The rest of the time is yours to fill - visiting museums and galleries, wandering the streets with a sketchbook, exploring Rome's open-air markets, cooking with your classmates, dipping into Rome's rich contemporary arts scene, participating in the Palazzo's evening events.
Many students even take time to intern or volunteer at local studios and arts organizations. This freedom to explore, learn, absorb, and create on your own terms continues to feed back and distill into your final studio project, the fruit of your semester's experiences.
(Optional) Independent Study / Internship
Additional credits may be earned, upon approval, in the Fall semester, if you wish to engage in additional coursework in the form of an approved independent study or internship. No more than 18 credits can be completed in the EHP Spring semester. History, Philosophy, and the Social Sciences (HPSS) and English courses are not offered, so plan accordingly.
On EHP I really appreciated all the conversation that came just from the friction between different disciplines. We had a lot of discussions about these differences and I saw a huge amount of collaboration--whether it was in our studio work, cooking a meal together, or putting on a drag night.
Brenton Duhan (Brown Architecture 20) EHP Fall 2018
The first few weeks I felt like I was floating. It was hard to not feel somewhat disassociated with myself in such an unbelievable and unfamiliar place. But with each week, the program and the professors eased me into the space and I felt more and more able to breathe with the city.
Mary Kuan (PT 19) EHP Fall 2018
Participating in a multidisciplinary program has opened me up to new ideas and ways of thinking in the arts. I found exchanging ideas and having discussions with my fellow classmates in different fields of study, as well as, exploring and visiting the studios of other artists working in Italy to be very interesting.
Joyce Kim (BArch 19) EHP Fall 2018
People
Academic Leadership and Staff
A number of people work alongside EHP students throughout the semester and are vital to the program's success. Read more about the full team at RISD in Rome.
Central to the success of the academic program are the Program Director/Art History Faculty, Chief Critic, and visiting artists and designers who serve as guest critics.
Visiting Artists, Architects, and Designers / Guest Critics and Lecturers
Throughout the year, an active roster of guest critics, leaders in the fields of art, design, and architecture in Italy and throughout Europe, participate in reviews and studio visits with the EHP cohort. Selected by the Chief Critic to support and challenge the work being created in the EHP studio during crits, these visiting artists, architects, and designers also add variety to the overall academic curriculum by offering technical workshops, presentations of their work, and studio visits. Many EHP students go on to connect with these visitors in their studios, design firms, and galleries throughout the remainder of the semester and beyond, leveraging this unique networking opportunity. Notable artists such as William Kentridge and Shahzia Sikander have collaborated with EHP in recent years.
EHP Resident Fellow: RISD alumnus and former EHP student
EHP students also benefit from mentorship from the EHP Resident Fellow.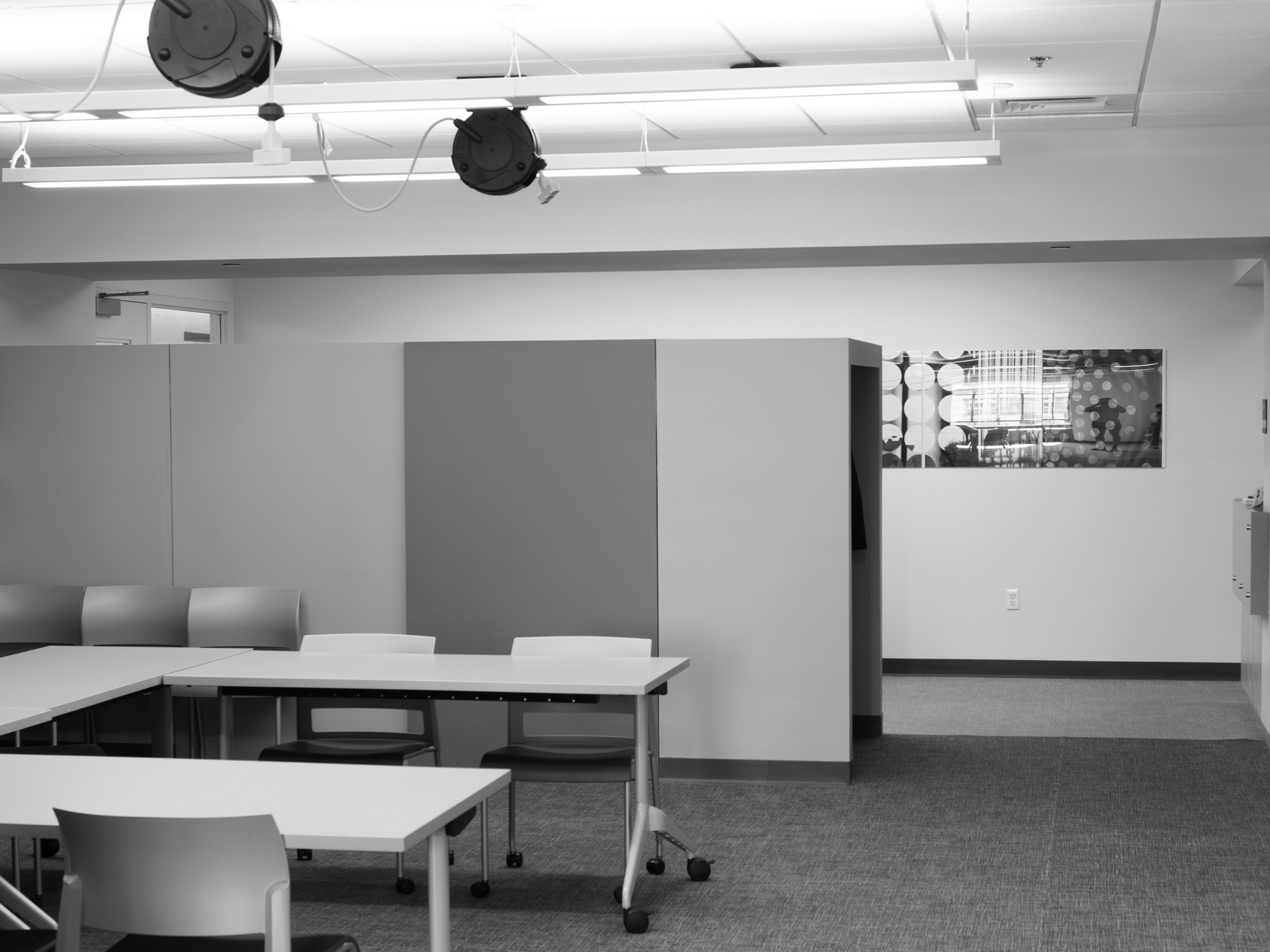 1:1 Advising Session
Have questions? The RISD Global team is available to meet for a 1:1 advising session. We can give you more information about your study options, help you figure out which program makes sense for you, and assist you with the application process.
Schedule an Appointment