Past Event
Screening and Q&A | Dragonfly Eyes by Xu Bing
Xu Bing, prominent printmaker, installation artist and filmmaker will screen his film Dragonfly Eyes, developed entirely from surveillance footage. A Q&A with Xu Bing will follow the film.
In collaboration with Academic Affairs, Experimental and Foundation Studies, and RISD Global as well as Brown University.
Speakers: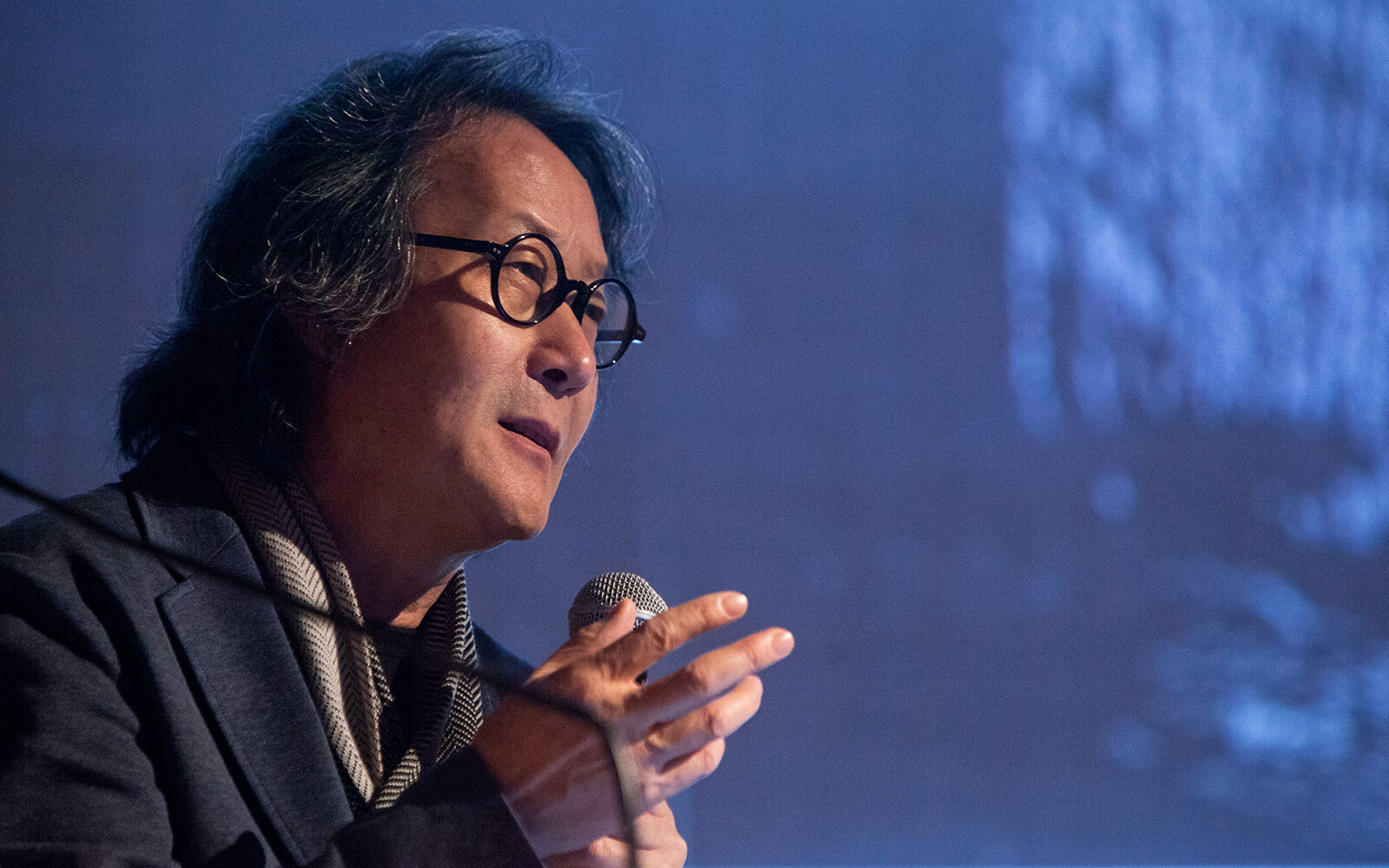 Xu Bing
Providence, RI, USA 2019
Xu Bing
Xu Bing's work has been shown at the Museum of Modern Art, New York; The Metropolitan Museum of Art, New York; the Solomon R. Guggenheim Museum, New York; the Arthur M. Sackler Gallery, Washington, D.C.; Spencer Museum of Art, Lawrence, Kansas; the British Museum, London; the Victoria and Albert Museum, London; Museo Nacional Centro de Arte Reina Sofía, Spain; the Joan Miro Foundation, Spain; Museum of Contemporary Art Australia, Sydney; Art Gallery of New South Wales, Sydney; National Gallery of Canada, Ottawa; National Gallery of Prague, Czech Republic; and Museum Ludwig, Cologne. Additionally, Xu Bing has participated in the 45th, 51st and 56th Venice Biennales, the Biennale of Sydney, and the Johannesburg Biennale amongst other international exhibitions.
Over the years, Xu Bing's work has appeared in major Art History textbooks such as Art Past, Art Present by David Wilkins (Pearson Prentice Hall, 1997), and Gardner's Art through the Ages: A Global History by Fred S. Kleiner (Wadsworth Publishing).
In 1999, Xu Bing was awarded a MacArthur Fellowship in recognition of his "capacity to contribute importantly to society, particularly in printmaking and calligraphy." In 2003, he was conferred the 14th Fukuoka Asian Culture Award for his "contribution to the development of Asian culture." In 2004, he won the first Artes Mundi Prize in Wales. In 2006, the Southern Graphics Council conferred on Xu Bing its lifetime achievement award in recognition of the fact that his "use of text, language and books has impacted the dialogue of the print and art worlds in significant ways." In 2015, he was awarded the 2014 Department of State-Medal of Arts for his efforts to promote cultural understanding through his artworks. That April, he was appointed as an A.D. White Professor-at-large by Cornell University.