Past Event
Souvenirs from the Futures
The public is invited to the exhibition "Souvenirs from the Futures" on March 1 at 6:00 pm at 1/9unosunove gallery (via degli Specchi, 20 in Rome), featuring objects created by students who participated in the Lab at six different art, design and architecture universities around the world.
The exhibition is presented by RISD in partnership with PostmastersROMA and 1/9unosunove.

This collection of "Souvenirs from the Future" envisions what the future looks like through the eyes of young and talented art, design and architecture students living in different parts of the world. Some are speculations on ideal tomorrows; others are projections and critiques on the present. Some reveal beautiful aesthetics, alternatives to the high tech; others bravely question critical issues around politics, religion or tradition.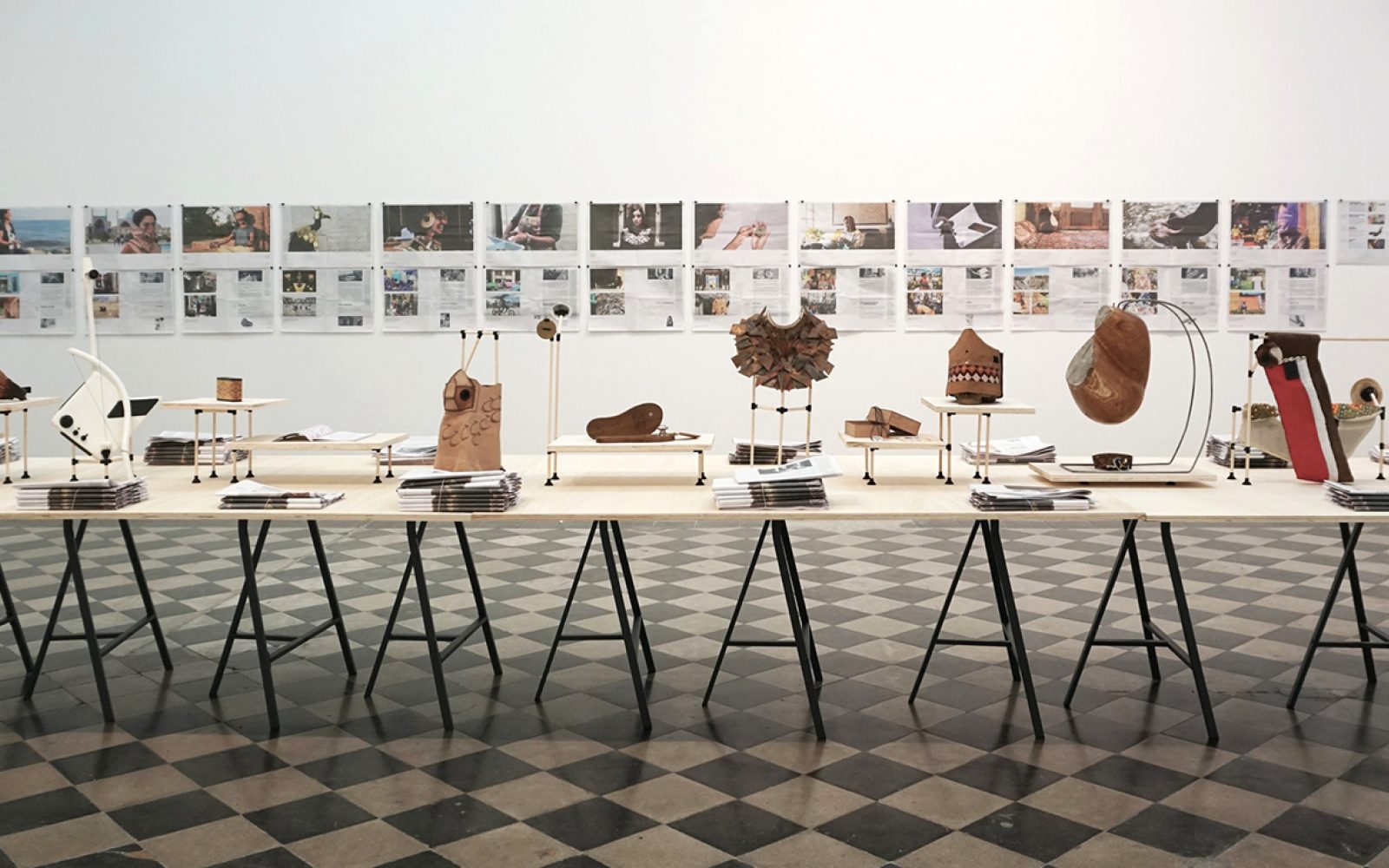 Global Futures Lab Exhibition
Rome, Italy 2018
Souvenirs from the Futures
In addition to Rhode Island School of Design and RISD in Rome: European Honors Program (EHP), and with the support of MAXXI, project partners include 1/9unosunove, the Art University of Isfahan, Institute of Architecture (Ethiopia Institute of Architecture, Building Construction, and City Planning at Addis Ababa University), Instituto Superior de Diseño (ISDI), National Institute of Design (NID), School of Fine Arts and Design, Pontificia Universidad Catolica de Peru (PUCP), Postmasters Roma and Zoma Art Center.