Visiting Delegations
Each year, RISD hosts numerous visitors and visiting delegations representing universities and art & design schools across the globe, as well as those representing embassies and consulates, non-profit agencies, arts spaces around the world.
Each visit is an opportunity for the RISD faculty to expand our network, our knowledge and awareness of practices across the globe, and to share insights on best and current practices in art, design and architecture education and pedagogies.

Though our capacity to host visitors is limited, we do strive to support those that share our mission, vision, values, and commitment to art and design education today.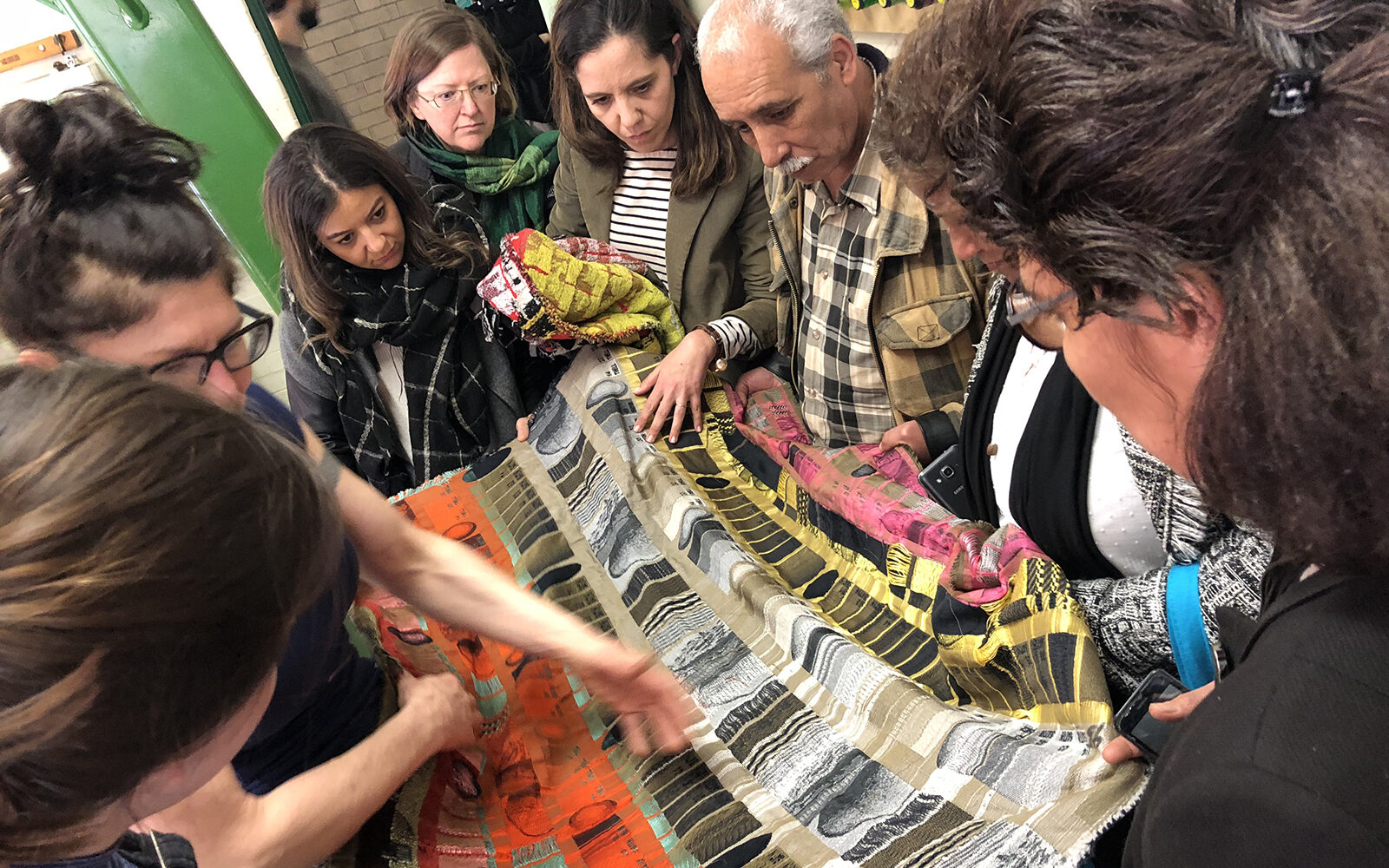 Morocco Initiative
Providence, RI, USA 2018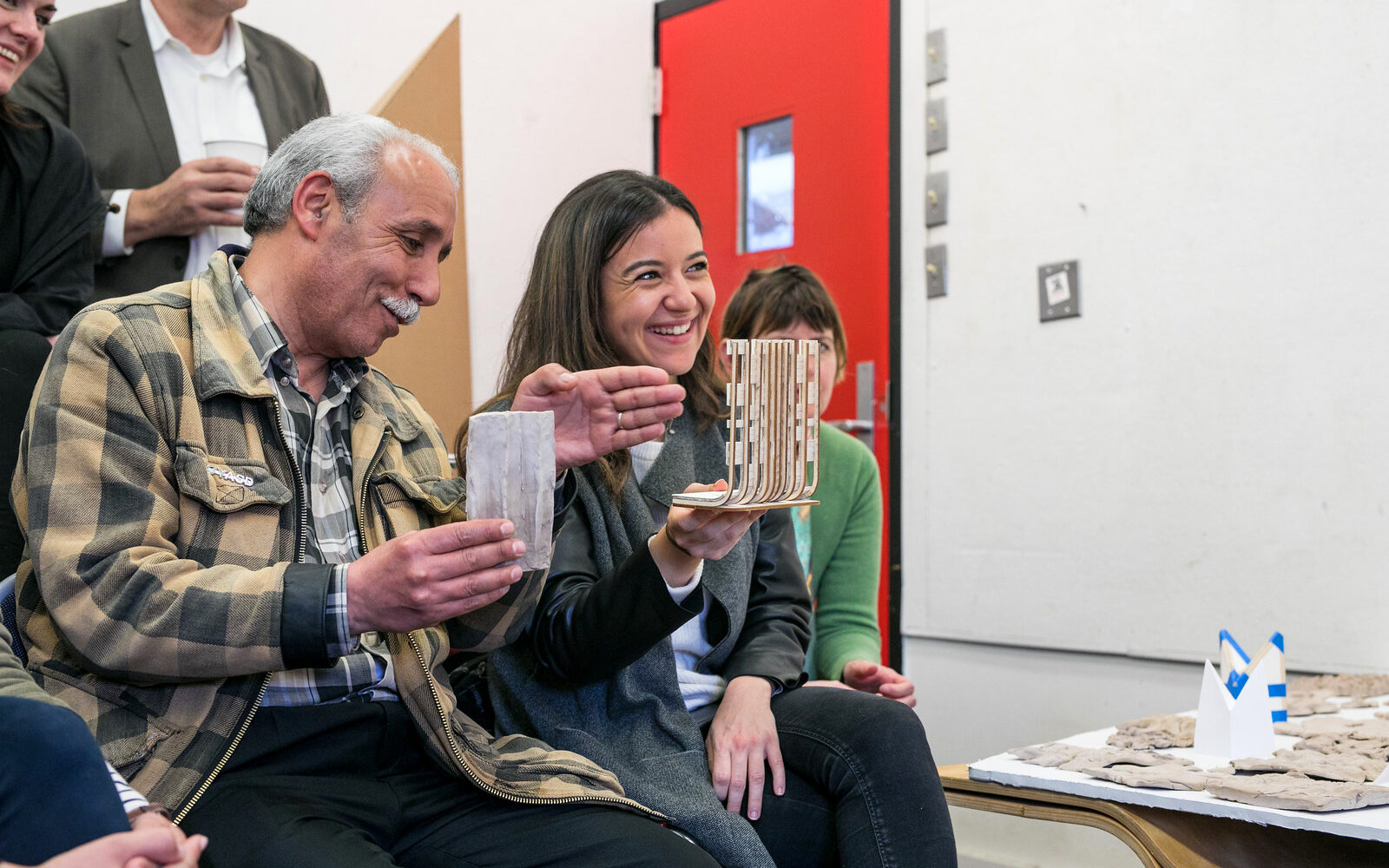 Morocco: Clay-in-Context
Providence, RI, USA 2018
With your warm guidance, I was deeply moved by the visit this time. And, I am strongly convinced that your wonderful educational environment will create people who will lead the world even now and future.
Dai Fujiwara, Professor and Fashion Designer Tama Art University
Our trip to your campus was phenomenal – truly a highlight of our time in the US. We learned so much about RISD, interdisciplinary studies, the value of art in higher education, and the honing of creative skills for application in business and industry.
Lucien Giordano, Assistant Director of University Counselling Dulwich College International
It was a real pleasure for me, our students, and the accompanying professors, to share with you the time we spent together at RISD. Thank you very much for devoting your time to sharing with us your educational philosophy and your innovative learning spaces. It was a delight to learn about them and start envisaging possible collaboration possibilities between our institutions.
Eva Cano Fernandez, Director of International Alliances Universidad Camilo Jose Cela
Visitor Types
Delegations from peer university/schools interested in learning about RISD's approach to art, design and architecture pedagogies,
Individual faculty and/or staff from current partner universities and/or art & design schools who wish to gain a deeper familiarity of RISD's approach to specific disciplines and inquiry, to understand better the student exchange experience, and/or to connect with RISD faculty.
Delegations from country-specific Embassies and/or Consulates who wish to learn more about and/or support RISD's connection to their specific country and communities.
Visiting artists, designers, scholars, architects with particular interest and/or connections to RISD.
Invited visitors to campus.
Please note: Prospective international students interested in visiting RISD's campus should contact RISD Admissions.
Visit RISD's Campus
To express interest in visiting RISD, please complete this form. We will follow-up to your request within two weeks.

Visitors to RISD Form
Please note: All requests for visiting delegations (other than prospective student visits) comes through RISD Global, so there is no need nor benefit to you emailing other departments or individuals on-campus about your visit.
Engage With Us
Connect with us. You can request a visit, learn more about our current partnerships and our projects, or propose a new partnership or initiative.
Engage